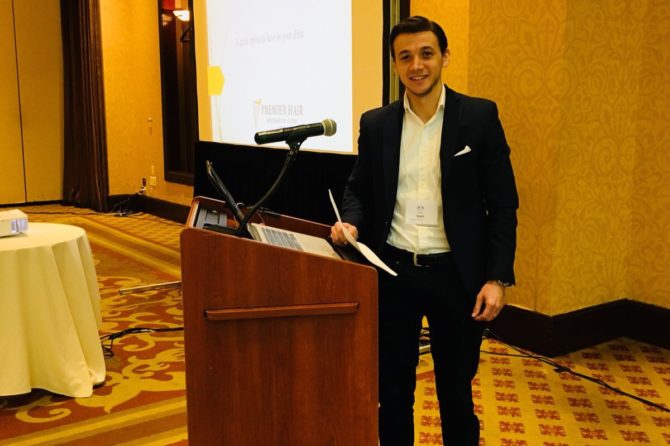 Our hair restoration team, led by Trichologist Ioan Mares, has returned to Dublin from what all agreed to have been a very productive and informative International Conference in Dubai. Hair loss and hair thinning were at the centre of attention, with numerous clinical trials shown to the attendees and with good few emerging treatments on the pipeline.
With numerous presentations and workshops on hair transplants, the focus of the Conference was to refine FUE (follicular unit extraction) and other hair transplant techniques. Few presentations were also dedicated to Laser Hair Regrowth and Laser Hair Restoration, with treatment regimens proven to complement the main hair thinning therapies, which we intend to implement into our range of options.
Developments in non-surgical hair replacement has shown to be quite significant, proving to be a very viable solution for people with extreme hair loss conditions and also for non-transplant candidates.
Overall the team has brought to Dublin a vast amount of information and we are now looking forward to the 11th World Congress for Hair Research in 2019, which will be held in Barcelona, Spain.
Leave a reply